Cyberpunk 2077 AMD Ryzen CPU Patch Tool v1.1| Hex Edit | SMT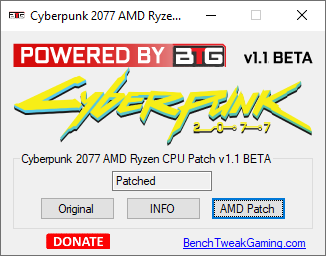 With this FREE software, you can easily Hex Edit Patch the Cyberpunk 2077 game for AMD Ryzen CPUs on V1.05 of the game. Also have copy of old patch below for V1.04.
► Previous Version (v1.0): https://benchtweakgaming.com/software/cp2077/CPHexEdit.exe for Cyberpunk version V1.04 or below.
README
Previously before V1.05 HotFix/Patch, the game developers did not optimized Cyberpunk for AMD Ryzen CPUs. Intel CPUs works well with Cyberpunk. This updated tweak V1.1 re-enables SMT for 8 core and above SMT after the V1.05 patch.
This tweak utility changes the executable "Cyberpunk2077.exe" code by editing the following code below in HEX:
Looking for:
75 2D 33 C9 B8 01 00 00 00 0F A2 8B C8 C1 F9 08
Changing to:
EB 2D 33 C9 B8 01 00 00 00 0F A2 8B C8 C1 F9 08
VIDEO WALKTHROUGH
INSTRUCTIONS
►Close the game.
►Download the program "CPHexEditV11.exe" and place it in the directory with the "Cyberpunk2077.exe" file.
"<path-to-game>\bin\x64\Cyberpunk2077.exe"
►Make a copy of "Cyberpunk2077.exe" for backup.
►Run "CPHexEditV11.exe" and click "AMD Patch" button to patch the executable game file.
►Close the tool and run the game.
Do the above steps again except hit "Original" button to restore to original executable file.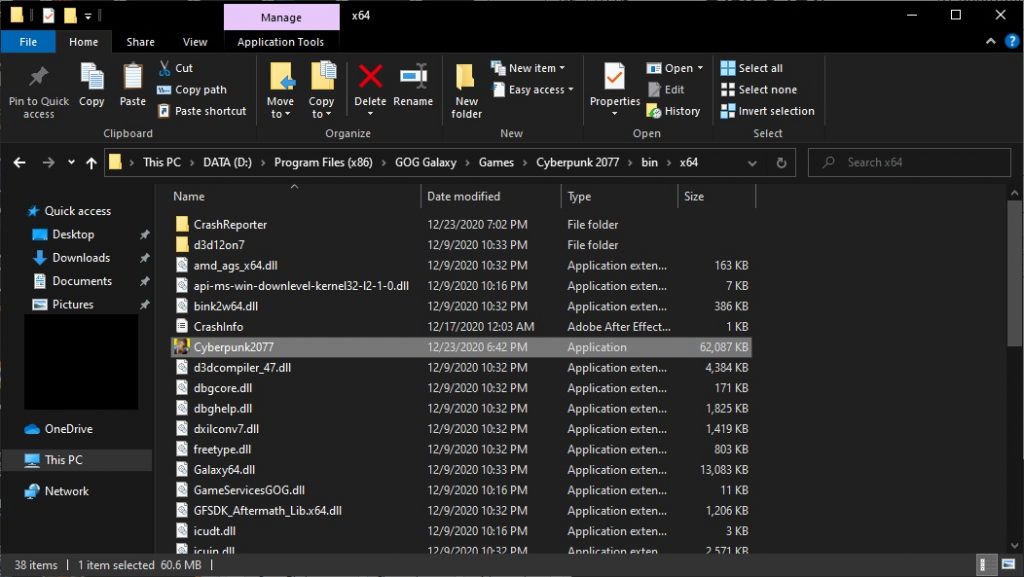 NOTE
WARNING! We are not responsible for any problems you may encounter using our software. Please read the instructions and watch the video carefully before using.