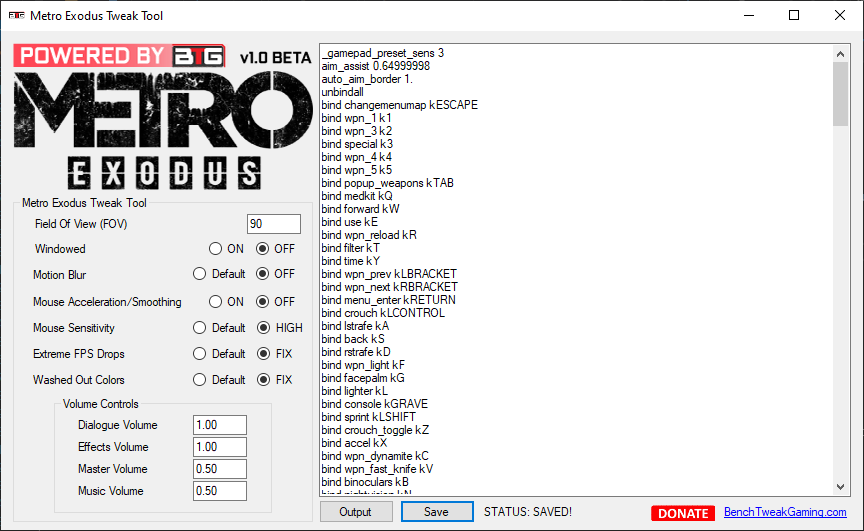 With this FREE software, you can easily Tweak the Metro Exodus game.
README
This tool is based on PCGamingWiki.com post of Metro Exodus. Look at this link for more information. We will add more info here later …
Tweak Tool created on the Epic version of game.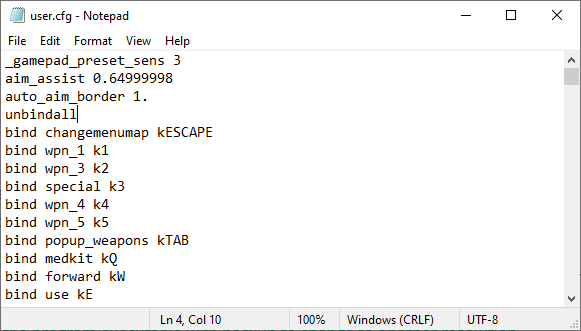 VIDEO WALKTHROUGH
Coming soon!
INSTRUCTIONS
►Close the game.
►Make a copy of "user.cfg" for backup.
For example, file located in "C:\Users\[USER_ID]\Saved Games\metro exodus\357f2191385845d7ba9c1438082398bd\"
►Download the program "MetroExodusTweaks.exe".
►Run "MetroExodusTweaks.exe" and change the settings you want and click "Output" button to see your changes and then "Save" button to commit the changes from the textbox to the "user.cfg" file.
►Close the tool and run the game.
NOTE: Please make a backup of 'user.cfg' file before using our tool. Please be careful with the settings.
NOTE
WARNING! We are not responsible for any problems you may encounter using our software. Please read the instructions and watch the video carefully before using.